The Konami Code is a cheat code that appears in many Konami Games. It has been used in countless games and has references in multiple forms of pop culture. Lately, some sites have taken to using the code to trigger amusing events on the page. You can also initiate Konami Code on Facebook website and enjoy the visual treat N play.
Facebook Konami Code
1. Goto Facebook.com & Login your facebook account.
2. Then use keyboard keys to type the Konami Code, as following:
UP UP DOWN DOWN LEFT RIGHT LEFT RIGHT B A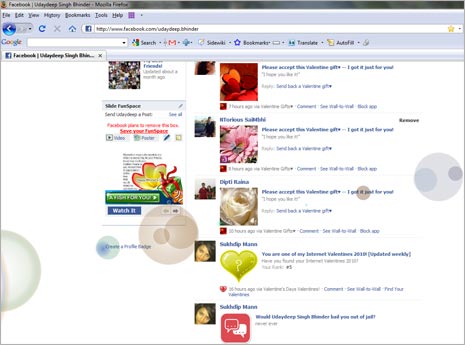 3. After hitting above keys, press the Enter key.
4.Now click anywhere or scroll the mouse to see the magic.
Try above steps for some fun with this Facebook trick. To disable Konami and return back to normal view, just refresh webpage & the Konami code is off.