Facebook Groups provide easy way for group interaction of like minded people. You can create Facebook group on any topic, personality, cause and invite people to join it. As a Facebook user, you can join multiple groups and follow activity updates for the same. You can leave or unjoin a Facebook group anytime as per requirement using following procedure.
Leaving a Facebook Group
1. Log on to your Facebook account & go to the home page of your Profile.
2. Click on See All under the Facebook Group column in the left pane.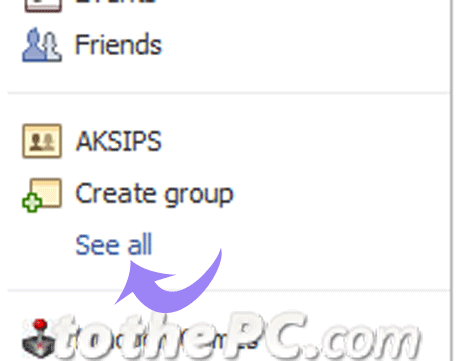 3. Under My Group, hover your mouse over the group which you want to leave and click on cross icon to unjoin the group.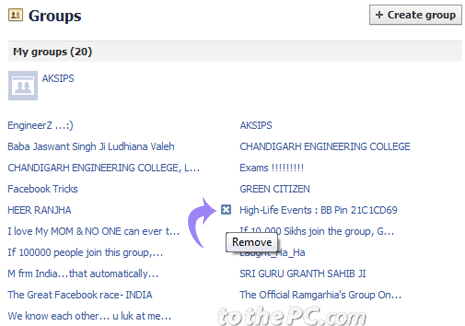 4. Once you click it, it ask for confirmation to delete your membership for that group, click on Remove to continue.

Now you are no longer member of specific Facebook group. Once you are done leaving specific Facebook groups, you can return to Facebook main page (and start joining other groups).