Indian Premier League, also called IPL – is a popular 20 over format of cricket action. New season of 2012 IPL has kicked off with all the cricketing action mixed with glamour and entertainment. With huge popularity, IPL has wide reach among worldwide audience on different platforms. Sony MAX from Multi Screen Ltd is the official channel to broadcast live IPL cricket matches on cable and DTH (direct to home) digital platforms.
List of TV Channels showing IPL worldwide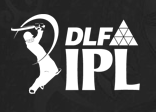 ITV in United Kingdom, Rogers in Canada, Setanta in Ireland, NEO in United States, Echostar in United States, Astro in Malaysia, Super Sport in South Africa & Sub-Saharan territories.
Pehla Platform in Middle East, PCCW in Hong Kong, Star Hub in Singapore, Set Max in Indian sub-continent and Sports Max in Caribbean Islands.
Websites with live IPL circket match streaming
If you cannot access television channel(s) showing IPL in your country, there are internet websites to the rescue. Number of websites are showing live streaming of IPL cricket matches (with 5 minutes delay).
1. Official IPL broadcaster for internet is Indiatimes website. Just goto ipl.indiatimes.com website and click 'Watch Now' button at the top navigation bar to watch live IPL cricket action.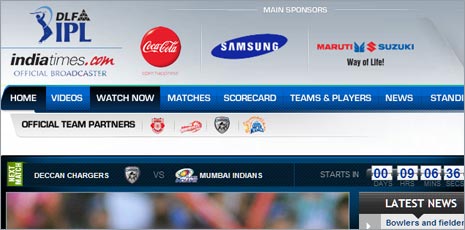 2. Youtube is also showing IPL matches in collaboration with Indiatimes (the official online broadcaster). Open youtube.com/indiatimes channel to watch live streaming of IPL matches on Youtube.
3. USA and Canada users can watch live IPL action through Willow TV. Open http://youtube.com/willow to check live IPL cricket channel. However, you will need season pass (paid subscription) to watch IPL on Willow TV channel on Youtube.
Unfortunately, till now there is no official broadcaster for Australia and New Zealand for latest season of IPL circket action. [Updated, original published in March 2010]