Toon Pool is a wonderful place for cartoon admirers. There are so many cartoons to browse from. Cartoons are well distributed among different categories like Religion, Politics, Media & Culture, Love & Sex, Business, Famous People, Philosophy, Education & Tech, Sports etc.
You can find wide range of cartoons from very amateur looking cartoons to sophisticated ones. Whole carton browsing community is interactive. You can view cartoons by other users, comments on them. You can even modify them to add your presonal touch to cartoons. At ToonPool you can:
Show you creativity by publish your own cartoons.
Browse and relish cartoons uploaded by other users.
Edit cartoons uploaded by others and have fun.
Create your own profile containing 'humor' you like.
You can upload drawings with a comment overview and collect them on your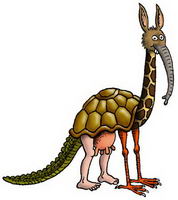 own profile page. On your personal profile page you can share humor, drawing style and the way you experience the world with others.
Even if you don't draw yourself, you can still have fun by viewing and editing other cartoons.
You can comment and rate other cartoons, translate funny drawings from a foreign language. You can have discussion with other users and test your cartoon-competence.
ToonPool: Click to get going & view Cartoons – About
Besides, you can make new friends and discover new unknown worlds of humor. Wanna make splash in this pool of cartoons?