M-wallet is a value added service for your mobile, with which you can pay for anything using your mobile. Sounds interesting, however you may need to wait little longer to get this service.
As per mobile operators, one has to wait for about 20 months before they can get over regulatory hurdles for this service. It is expected to capture big chunk of m-commerce.
Currently M-commerce include low value transactions like: music, logo, picture and ring tone downloads. Other services include premium SMS for news, contests, stocks etc.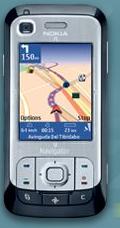 For smaller transactions, M-Wallet could be the future. Like paying for a movie ticket will be a breeze using M-wallet. Same goes for eating out or going for casual shopping etc.
With mobile connection growing manifold each day, service would come at nominal price, but setting up initial infrastructure is a concern. Negotiations are still on between operators and number of banks on how to streamline various process.
Some progress at micro level is clearly visible, for example 'Paymate' has launched program 'SMS to buy' wherein a person can buy products from selected stores via SMS.
Good beginning, still a long way to go for M-wallet to become reality. Internationally this is a successful service, like in Japan it is used to pay for ticket of local train etc.