Majority of us crave for identity in the online world. If you are a businessman or web entrepreneur, then existence of personal profile is a must have. While there are expensive ways to hire designer to create your online profile listings. You can try smart and free web services to create customized digital business contact cards online. You can share your online business profile cards and spread the word about yourself.
DooID – Who are you?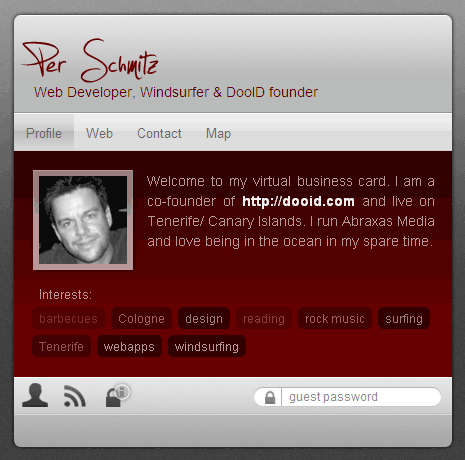 DooID is a free digital business card web service. You can display short introduction about yourself, display social networking links to connect with audience, interests, display image and much more. It provide unique identity defining online digital card to showcase online world 'who are you?'. 
Business Card2 – Pass it along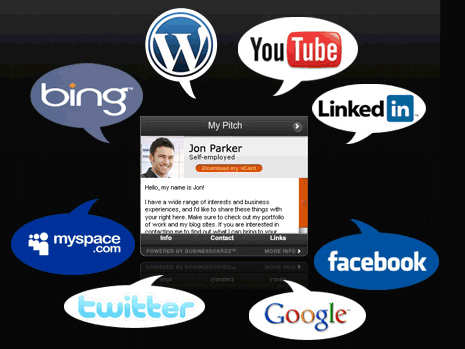 Businesscard 2 is another free digital business card web service. You can create neat looking online business card which can have prominent links to your facebook, twitter or wordpress account. After creation, your online business card is also submitted for search engine listing. For sure an easy way to showcase your online presence.