Yahoo Messenger software is a very popular way to connect and chat with Yahoo buddies. Ideally, you will use Yahoo Messenger application installed on the computer to do Yahoo chat. In case you are using a public computer with no Yahoo Messenger software or you are in hurry to send quick message to Yahoo friend, you can do Yahoo chat online without need to use Yahoo Messenger software.
1. Use Yahoo Messenger online for web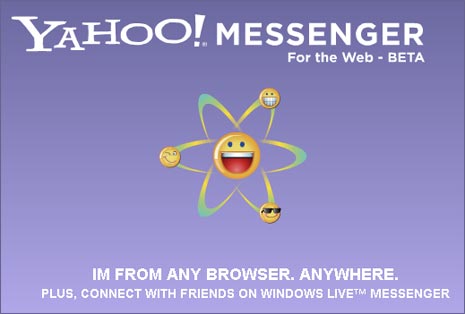 Just goto webmessenger.yahoo.com to open online Yahoo Messenger tool. Click sign in button to login using your Yahoo ID and easily IM from your web browser to Yahoo, Windows Live Messenger friends.
2. Yahoo chat in Yahoo Mail inbox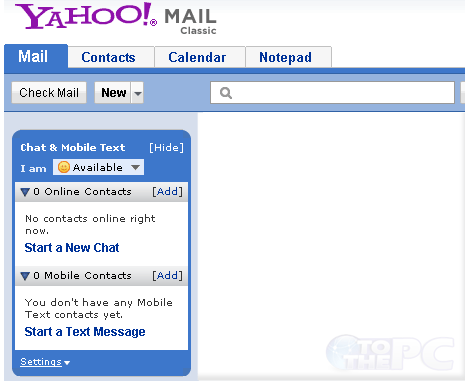 Goto yahoomail.com and login into your Yahoo Mail account. A small chat box will appear at left middle part of Yahoo Mail inbox. You can easily chat and mobile text using this Chat feature within Yahoo Mail inbox. You can also customize various settings of this chat box including positioning of box at the top or bottom of the inbox sidebar.
3. Use multi Web Messengers
You can also use either of online web messenger services to connect for chatting. Web based instant messengers provide instant access to chat interface for quick chatting with your contacts. Checkout list of best web IM services including Meebo, Kool IM and so on.