Do you want to create an easy to read yet stylish resume CV? CeeVee is a online service to create smart Circulum Vitae (CV) and resume is few simple clicks. It is a free web based service that allows you to chose and style every aspect of your resume CV. Later you can print or publish CV for online / offline sharing.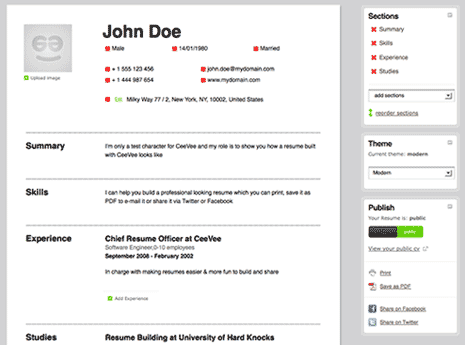 Features of CeeVee resume creation
1. Neat dashboard for quick inline resume creation & editing.
2. Chose and style resume look with predefined themes.
3. Keep resume private or make it public for online sharing.
4. Save the resume in PDF format or print it for a hard copy.
5. Share your resume online at Twitter and Facebook.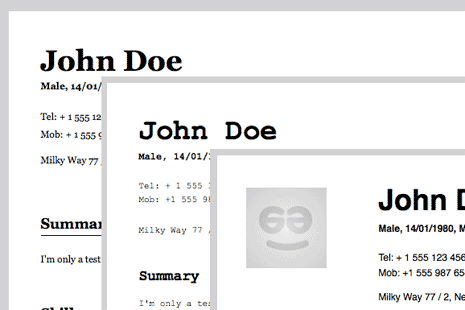 Also See – Free Resume & CV templates in MS Word format
Head over to CeeVee to create neat, professional looking resume / CV for first step to secure a job you have been looking for. It is a free and handy web tool for quick resume creation, like it?