EXIF (Exchangeable Image File Format) is text based information stored within an image. It holds image details like camera used, location, photographer, date, time, resolution, editing software and so on. Ideally, you will need a photo viewing software to view image EXIF information. However, for online images you can view their EXIF information online without need to download images or install any special software.
Online tools to view EXIF of online images
1. Find EXIF – It is a free online photo EXIF metadata reader. Just enter or paste JPEG image URL and click GO button. It will display EXIF data in neat tabulated form at the bottom.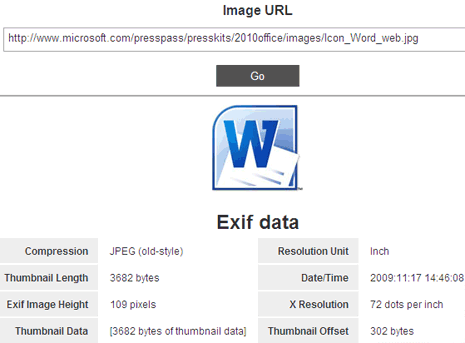 2. Online EXIF Viewer – Savant Tools website has easy to use online EXIF viewer tool. It shows detailed EXIF data of any online JPEG image. Just enter image URL and click 'read EXIF data' button to view associated EXIF information. Scroll down results page to view detailed EXIF data.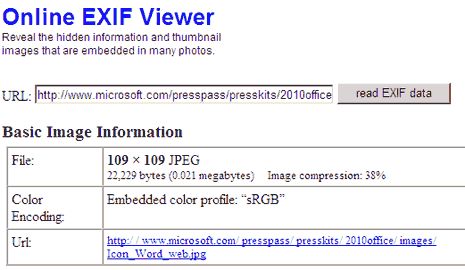 Online Tool to view EXIF of images on PC
Get EXIF Info online tool at Picture Resizer website allows you to view EXIF information of any JPEG image stored on your computer without need to install any software.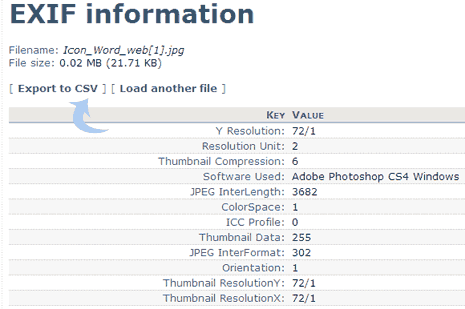 Click Browse button and select JPEG image on the computer. Then click 'Get EXIF Info from file' button to view uploaded image EXIF data online. Besides viewing EXIF info online, you can also save EXIF data by clicking 'Export to CSV' button.
If EXIF information is missing or incorrect on specific image, you can always edit or add EXIF data in Photoshop program.