Unlike newer version of docx word documents created by default in Office 2007 and above – older doc document files contain lot of hidden data. Also called 'metadata', it contains lot of information about specific word file besides the actual text in the document. You may want to scrub off and delete such metadata before sharing doc Word documents in public.
Doc Scrubber deletes metadata from Word files
1. Download Doc Scrubber & install it on the computer.
2. Click Scrub button and then click 'next' button.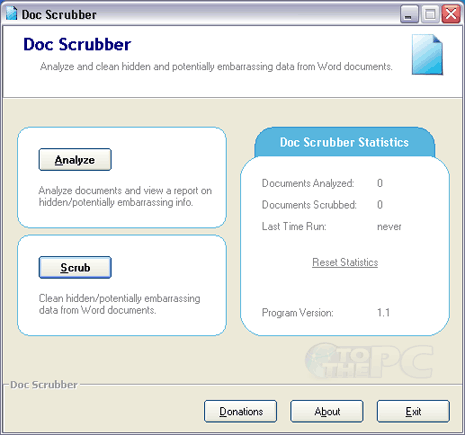 3. Then click 'browser for file' button and select Word document file on the computer.
4. Click on 'next' button and select type of data that you want to remove. It has options to clear subject, keywords, comments, revision log, creation date and more.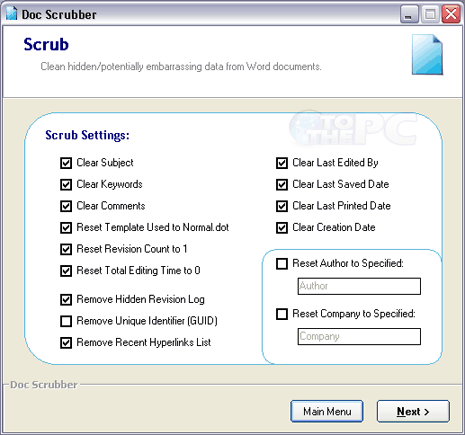 5. Then click Next button to clear selected hidden metadata from specific Word document.
Besides deleting metadata, you can view the hidden data before the removal routine. It works with doc format Word file created in any version of Office software. Newer docx file do not contain much metadata and hence does not require such hidden data cleaning.