iStockphoto(.com) is a leading stock images website. If you happen to use lot of stock images within Microsoft Word and PowerPoint documents, then makes things very easy and quick using iStock Office plugin. It is a MS Office addon that allows you to search and insert iStock photos from within MS Office interface without opening iStockphoto website in a web browser.
Install & use iStockphoto MS Office plugin
1. Download and install iStockphoto Office plugin for MS Word or PowerPoint. It works with MS Office 2007 and 2010 versions.
2. After install, goto iStockphoto tab in Office program. Then click registration to create new free account or click login if you already have iStockphoto account.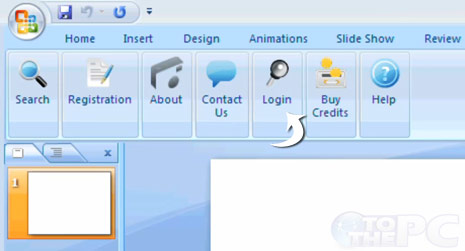 3. Search for photos as per requirement based on different keywords, colors and much more.
4. Add images to lightboxes. You can buy images with iStockphoto credits and use with in your Office documents for professional touch.
iStockphoto plugin Video Demo
Above is video demo of using iStockphoto plugin within Microsoft Office program. For sure makes routine of adding stock photos in Office documents very easy.