"Put my photo on magazine cover", this may not happen in real life for everyone. But on internet, virtually everything is possible and anyone can be a celebrity posing on the cover of popular magazine. This is possible using free Fake magazine cover online tools. We have already seen: WriteOnIt, MagMyPic and JPGfun– MagoFun is latest fake mag cover generator online tool.
MagOfun Fake Magazine cover generator
1. Open MagoFun Website, click browse to upload your photo.
2. Adjust uploaded photo for placement & zoom to appear on cover.
3. Select any of Fake magazine cover, then click 'Save & Continue'.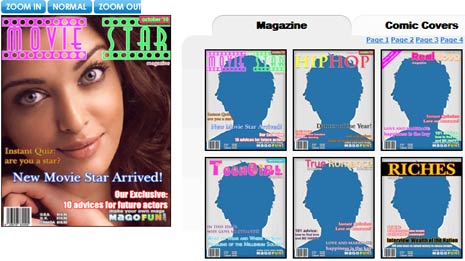 4. Final Magazine cover image will appear. Right click on it and click Save Image as to download photo on the computer.
For sure one simple and easy way to spice up photos with Fake Magazine cover templates. After creation, you can share them on Facebook, Orkut (and brag about it)!