There are number of ways to convert a colorful photo into a black & white image (like free tintii filter). To add more jazz and style to final image you can experiment by converting image into black and white visual but retaining few specific colors in different areas of the image. Doing this will take lot of time and efforts in Photoshop but "Photo Black & Color" program makes this a simple procedure.
Turn photos into Black & White except few colors
1. Download Photo Black & Color program [930KB].
2. Install and launch the program for use.
3. Goto File > Open(or press Ctrl + O) to open any image.
4. Click on parts of image with colors that you want to retain in final image (those colors will be shown in window at bottom left).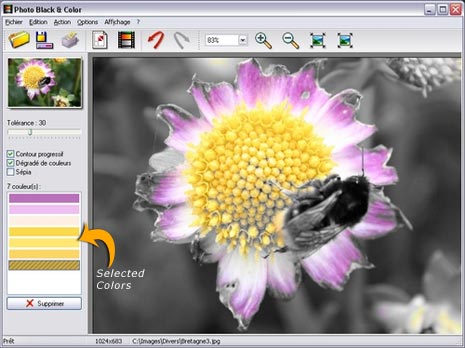 5. Then goto Actions > Execute to see photo turned into black and white image but retaining selected colors in the final image. Simple, quick and impressive results, what say?