If you fallen in love with Google Chrome features and functionality, then you can set this cool browser as your default web browser for surfing the internet. Once you set it as default browser, all web links will open in Google Chome as against in Internet Explorer (or Firefox). Here is the simple procedure to make Chrome as default browser from Chrome settings page on Windows computer. [Updated for Google Chrome version 24 and above]
Set Google Chrome as default browser for web
1. Open Google Chrome browser on your Windows computer. Then click on icon at top right part of the web browser window. In the expanded menu click on Settings option. This will open Google Chrome's settings page.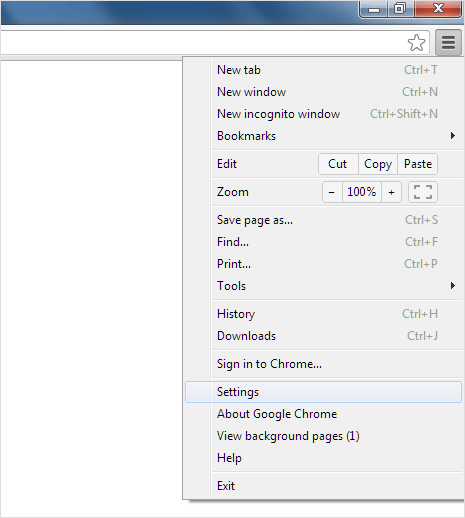 2. Scroll down Chrome settings page to the bottom and look for 'default browser' section which reads "Google Chrome is not currently your default browser". Here click on 'Make Google Chrome my default browser' button.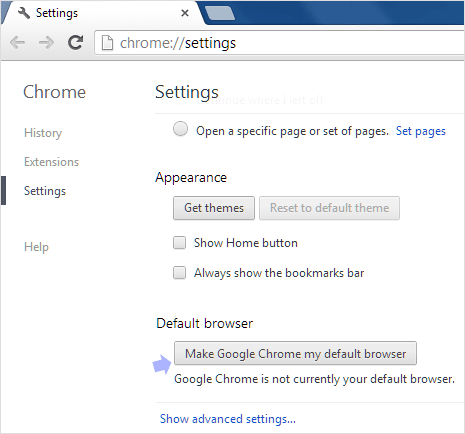 3. This will make Google Chrome the default web browser on your computer. To remove or revert back this settings change, you need to open a different browser like Firefox or Internet Explorer and then make either as default browser. Making such change will automatically disable Google Chrome from being default web browser.
Video: How to set Google Chrome as default browser