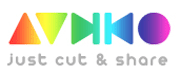 While you can use PhoneZoo to browse and create your own Ringtone community, Audiko provide more simple and easy to use alternative to create ringtones online.
No registration or installation is required, only a quick 3 step procedure to create ringtone from your favorite songs. Here goes:
1. Upload or enter URL of your favorite song.
2. Select the best part/fragment of the uploaded song.
3. Ringtone is ready to be downloaded on your mobile or sharing online.
Audiko is very easy to use online tool to make your own ringtones. Besides creating ringtones, you can browse through collection of ringtones created by other users.

Details: Audiko – Browse Ringtones
After the ringtone is ready, you can download it on your computer and then transfer it to your mobile. You can also share that ringtone on your blog. Get set to create and spread your ringtones creations with ease!