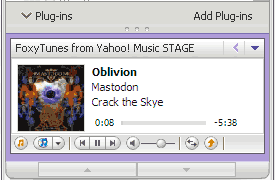 Do you love listening to music while chatting with friends on Yahoo Messenger? If so, you are most likely to play music in your favorite music player and chatting with friends in Yahoo Messenger seperately – how about integrating both of them?
FoxyTunes from Yahoo Music plugin helps you do the same. It allows you to easily control your desktop music player as well as share the track you are listening to in your Yahoo Messenger status.
Use Foxy Tunes plugin in Yahoo Messenger
1. Install Foxy Tunes plugin for Yahoo Messenger (version 8.1, 9.0 or 10).
2. Click the "Select Player"menu and choose from a long list of players that are supported by the plug-in. It supports majority of popular players like: Windows Media Player, iTunes, RealPlayer, Winamp, Musicmatch.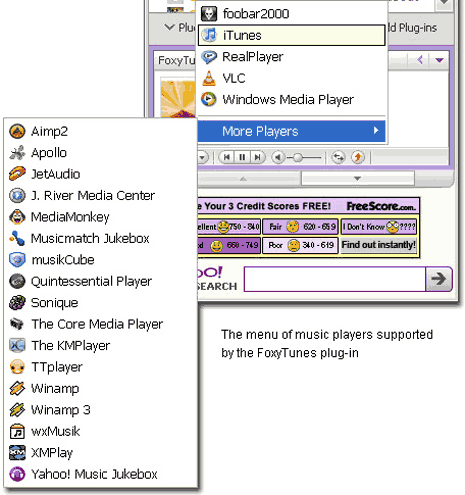 3. This will launch the selected music player on the computer.
4. Now use Foxy Tunes plugin controls to play, pause, volume up for the song.
Also See – Relish all your Music within FireFox with FoxyTunes
To share what you are listening to with your Yahoo Messenger friends, click the "Share your music" icon (button with two arrows). Grab Foxy Tunes for easy music listening while chatting with Yahoo buddies. [via YM blog]