There are number of tools for extended Twitter experience for various additional features like sharing photos and videos. How about sharing favorite mp3 songs with Twitter friends? Songly makes this process real easy and simple.
Just paste the link of any Mp3 song on the internet and click on preview button. You will see web based audio player, click on play button to verify the song you want to share, then click on Twitter button. Login into Twitter account and share that song with any Twitter friend.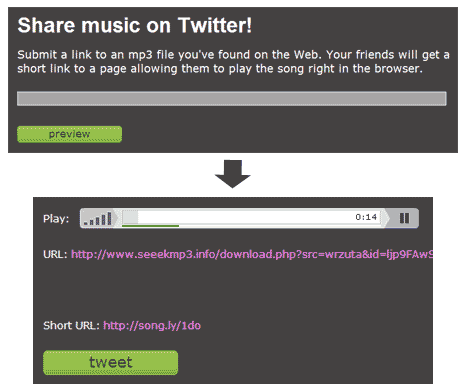 You can also download Songly Firefox extension to make this process more easy. Head over to Songly to share mp3 songs on Twitter. Check here, if you want to search for mp3 songs on internet.