Majority of internet users download files from popular hosting websites like: MegaUpload, Rapidshare. Ideally, one has to navigate through series of webpages to get final file download link. Free download manager like Tucan can make downloading experience little easy and more manage-able.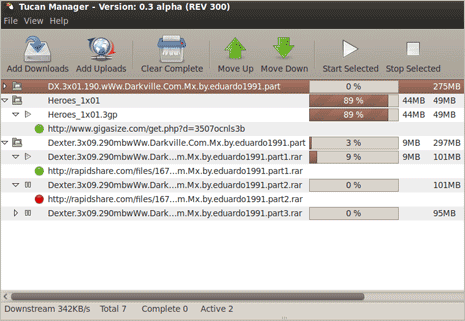 Features of Tucan download manager
1. It checks if specified download link is valid or not.
2. Allows you to limit maximum download speed.
3. Support multiple downloads at the same time.
4. Works with both free and premium accounts.
5. Supports RapidShare, MegaUpload, 4Shared, Mediafire.
6. It is free & available for Windows and Mac users.
Also See – 5 Best free Rapidshare Download manager
It helps in better downloading of files from file hosting websites like MegaUpload, Rapidshare. However, this tool does not handle or bypass wait time. Free users need to wait, still a handy tool because of other features. Download Tucan Manager