Launchpad brings a new and very easy way to manage all apps downloaded from the MAC App Store. Just like apps are arranged on Apple iPad, MAC OSX Lion user can find similar grouping of apps under Launchpad screen. It provides one single interface to view installed Apps from MAC App store. You can quickly open any application from the Launchpad screen and also delete Apps that you no longer use.
Open Launchpad to launch Apps on MAC OSX Lion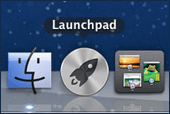 1. On the dock look for Launchpad icon (resembling a rocket ready to launch with circular background). Click the Launchpad icon, the default screen will fade away and new screen will appear with listing of all Apps you have downloaded from MAC App Store.
2. With more Apps added, pages are created for easier access. Swipe across to view different pages with App icons. Click on any App icon to launch specific application on MAC OSX Lion system.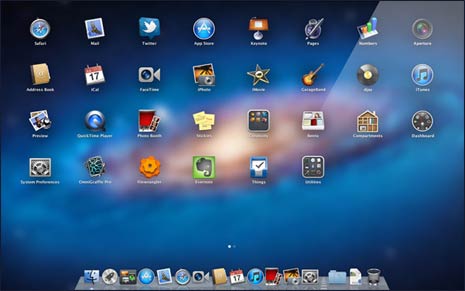 Every downloaded App icon will appear in the Launchpad screen. If you access specific App often, you can favorite it by dragging the App icon from Launchpad screen to the dock on MAC OSX Lion.
Delete Apps listed on Launchpad on MAC OSX Lion
Not just arrangement of Apps on the dedicated screen – even procedure to delete Apps on iPad can be used to delete Apps from Launchpad screen quickly on MAC OSX Lion system.
1. Just hold down the App icon for few seconds till it starts jiggling (or dancing or vibrating) with X cross button.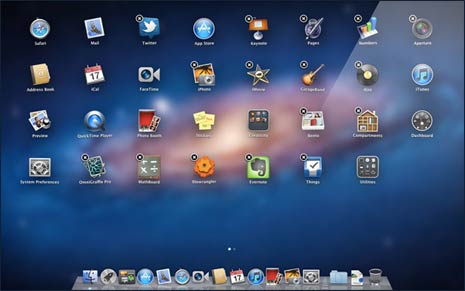 2. Tap on X cross on the App icon, it will delete that application from Launchpad screen and from your MAC OSX Lion system. If you accidentally delete an App from Lion system, you can download it again for free from the MAC App Store easily. [Image Credit – Apple]