Like many other Window applications, Microsoft Paint also get looks makeover in Windows7 operating system. It now sports ribbon UI (user interface) at the top, allowing easy access to different features of MS paint. Following screenshot explains it all: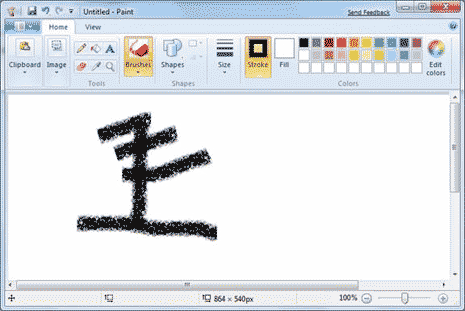 Related – Windows7 Wordpad with Ribbon UI for XP & Vista
Inspite of looks makeover, MS paint is still meant for very basic image editing functions. There is no significant addition of new features to MS paint. With makeover existing features are more in your face and usable due to ribbon interface. See version comparison [via] of MS paint over different Window OS.