Prefetch files are temporary files containing information about application programs, which helps in quicker loading of programs. Each time you open a program, an associated prefetch file is created. That file is used for quicker loading of program, next time you try to run it. You can view prefetch files on Windows and delete them without causing any issue to Windows (remember, these are just temporary files!).
Manually open Prefetch folder & delete files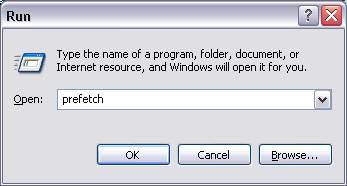 Click Start and then click Run button. Type prefetchand click OK button to open prefetch folder. Selectall files by pressing Ctrl + A (or goto Edit > Select All) and hit the Delete button to remove all files. It is recommended to delete prefetch files once a week.
Portable utility to view Prefetch folder content
If love to dig into technical details, then checkout WinPrefetchView utility to view contents of prefetch folder in more organized manner. To get started: download WinPrefetchView, unzip and double click to launch the utility.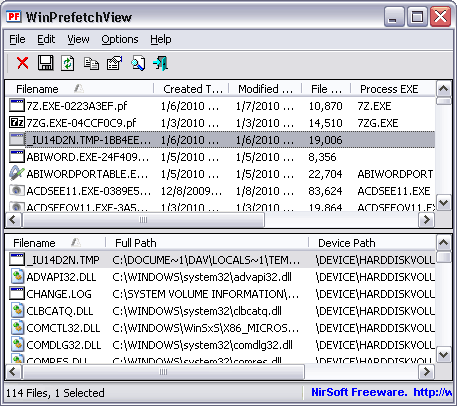 As seen above, it will load all prefetch file(s) information in the utility window. You can select each or all files and then click delete button to remove them. You can also save specific prefetch file information by going to File > Save Selected Items. One easy to use utility to view and delete prefetch files or use manual method – take your pick!