Over a period of time, Windows can accumulate lot of temporary data. It contains temporary files, cache, cookies, environment variable, temporary user info files and lots more. Ideally, you can delete each of these temporary files data by using different Windows functions. How about deleting all this in one go?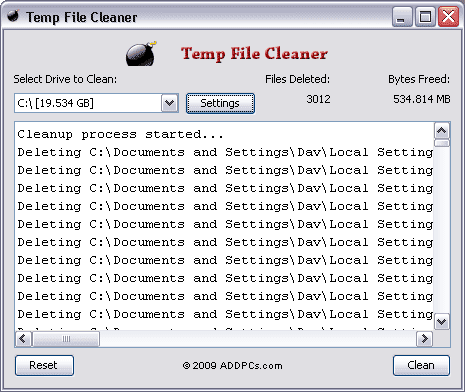 "Temp File Cleaner" is a portable tool to clean up the temporary file mess in just single click. Best part, it is portable tool and does not require installation. Click on Settings button to chose which type of temporary stuff you want to delete using this tool.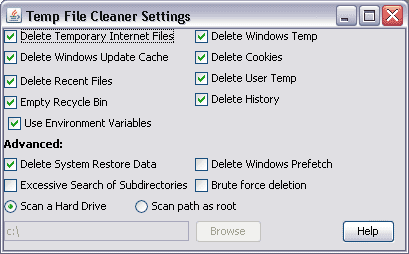 Also See – 3 Steps to clear Temporary Files & speed up Windows
By default, options as seen in above image are checked. You may uncheck "Delete System Restore Data" for system restore feature to work perfectly. After making selection on settings box, click Clean button to delete all the temporary stuff. You can see listing of files being deleted and amount of space freed as a result of deletion. Download Temp File Cleaner for quick portable way to clean temporary stuff, works fine on Windows 7, Vista and XP.