DjVu file format is highly compressed format for scanned images, documents and digital content. It maintains the content clarity of text, images in a document and saves file in least possible size. We have already seen way to convert standard PDF document or JPEG images into DjVu format. After conversion, you can open Djvu files in image processing software like ACDsee or use special DjVu file viewer.
DjVu file viewer tool
1. Download DjVuLibre file viewer & install it.
2. After install, open the program.
3.Goto File > Open (Ctrl + O) & select DjVu format file to open.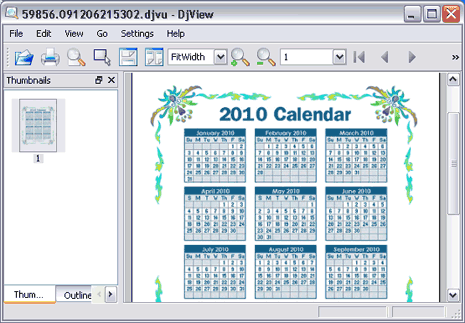 4. Just like Acrobat reader, you can view file summary and thumbs on left window and file details on right window.