Majority of Skype users have lot of contacts added to Skype including Facebook friends (through Facebook integration and login) and Outlook contacts. We generally tend to talk or chat in Skype with handful of contacts on regular basis. Scrolling down the contacts list and looking for favorite contact or friend name is a painful routine in current Skype interface. Latest Skype update addresses this issue with new and more practical way of displaying contacts within Skype Contacts list.
Show favorite Skype contacts at top of Contacts List
No need to scroll while looking for specific contact in Skype. Now you can pin few selected contacts under separate 'favorites' section displayed at the top of Contacts List for easy navigation.
1. This feature is available in Skype 5.10 version. Open Skype program and goto Help > About Skype to view your current Skype version. If you are using old version, download latest Skype for Windows from www.skype.com/go/getskype website.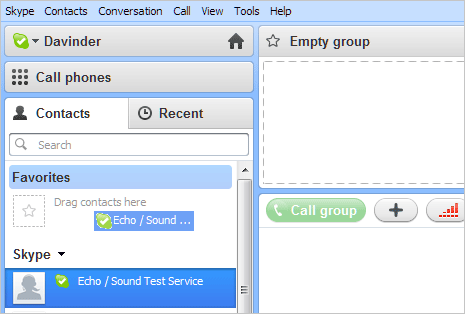 2. Once you update Skype software, check for new "Favorites" section at the top of Contacts List. Just drag and drop to pin any contact to favorite contacts area. You can add multiple contacts to favorites section as per requirement. Contacts with whom you Skype regularly can be added to this section for quicker access.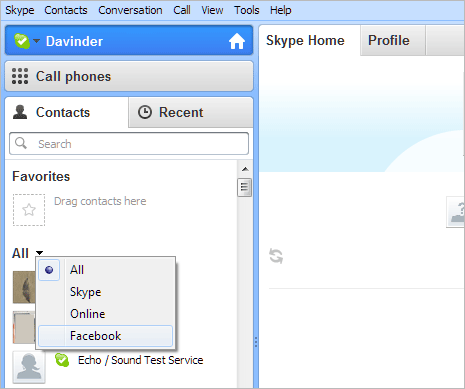 Skype & Facebook contacts now are merged – For easy usage and navigation, merged listing of Skype and Facebook contacts is now displayed. You can easily view filtered listing of contacts by selecting: All, Skype, Online and Facebook options. This makes management of contacts in Skype less time cosuming and quick routine.