If you love using different Google services and products like Chrome, reader, email etc within Firefox web browser – then you will for sure love FoxGlove portable Firefox with splash of Google love.
It is portable Firefox that looks like Google Chrome with integrated access to loads of Google services. It can run from a USB drive without conflicting or disturbing existing Firefox or Chrome on your computer.
It allows direct access to Google services like Google Talk, Google Calendar, Google Notebook. Homepage has three tabs with access to Gmail, Google Reader and Google Docs. It is laden with loads of Google based Firefox extensions.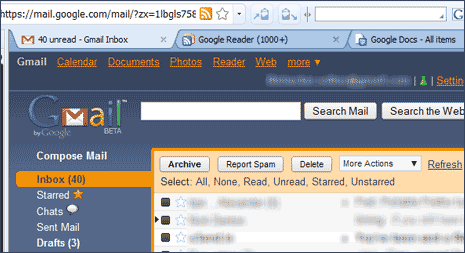 This include popular and very useful Firefox extensions like customized Google, better Gmail, better GReader and better Youtube. Cutting the talk short, if you access Google services using Firefox browser, then FoxGLove [link] can make that experience much (much)Â better.