We can easily print selected part of any email message in Outlook 2003. However, this feature is missing in Outlook 2007. Outlook 2007 Essential Addon brings back this feature in Outlook 2007. After the install, right click on any email message and then click on Outlook Essential Mail Viewer. Selected email message will open in essential viewer.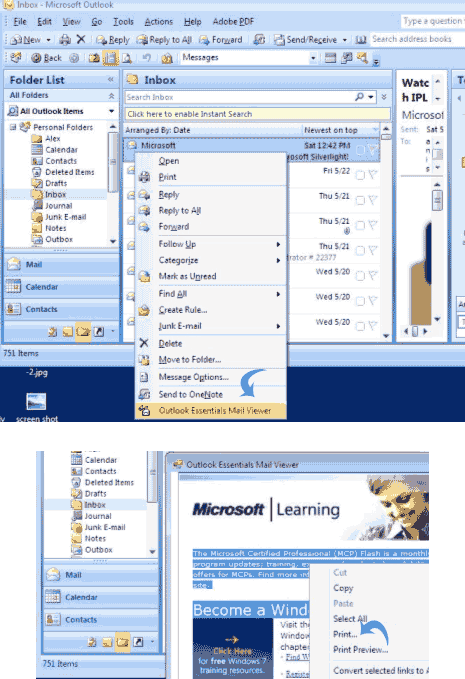 Related: Outlook Calendar on desktop – Outlook attachment reminder
Now select any part of the opened email message, right click and then click on Print button. You will see print settings window, click OK to quick print off selected text. Besides this feature, Outlook 2007 Essential Addon also adds 2 more functionalities to Outlook 2007: attachment reminder and blank subject line reminder. Grab Outlook 2007 Essential to relish 3 cool features in Outlook 2007 for better email management. It all free for download and use!