Like any other web browser, Google Chrome also has feature to store login details for different websites of user browsing internet through Chrome browser. Chrome Password Decryptor is a free and easy to use utility to recover and see passwords stored in Google Chrome for logging into different websites.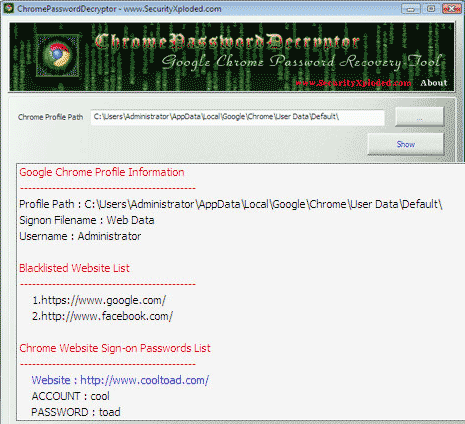 Also See – Change / install new theme in Google Chrome
It automatically detect the default chrome profile path for the current user and displays all the stored login details after decrypting them. It also display the list of blacklisted website entries for which user has prompted Chrome to not to remember the passwords (as seen in above screenshot). Download Chrome Password Decryptor and click Show button to see passwords for different web accounts with ease.