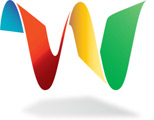 Google Wave is the next big thing from Google. We have already seen first preview of this awesome looking real time communication tool. Google is in final stages to test drive and launch this web based application. It is also looking for first lucky users who can test this Google product and provide valuable feedback.
Click here to sign up for Google Wave invite. You might get lucky based on information you provide in the Sign up form. You need to provide email address and answer few questions. There is special box to send message to Google Wave team, be creative while writing that part. Your unique message might open doors for an invite to test drive Google Wave.
Google Wave is expected to be "all in one" online mashup of email, social networking and messaging done in real time. You can interact with online friends and do it all using one interface in real time. Sounds interesting? Sign up and read more here.