Google is all busy with its new (very big) web based service called Google Wave. First look of the product makes you believe it is sort of online Microsoft Outlook. Well, interface looks little similar to Outlook but functionality seems way ahead of it. You can share any damn thing with friends real time.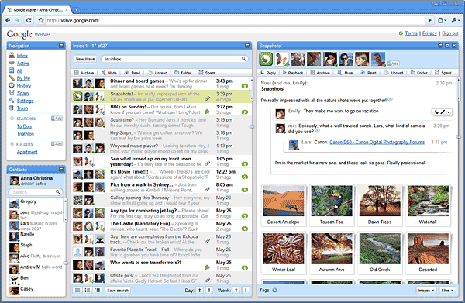 For example: person A sends an email to person B, while B is writing reply, A can see real time reply being written by B. Whole conversation is not called email but a wave. You can select any part of message and add reply to it. You can even send a private message to any of the wave participant.
Uploading images does not require too many clicks – just drag and drop photos from desktop to your wave and its all done. There is lot more you can do with Google Wave. It is still in making and we will know it all after the official launch. Checkout this video explaining it all – more details here.