RSS is still a new concept for many of web surfers. What is RSS? Really Simple & Sexy – can help you get hold off this concept with ease. While RSS concept find more acceptance among Techno people, the traditional RSS icon is also undergoing drastic change.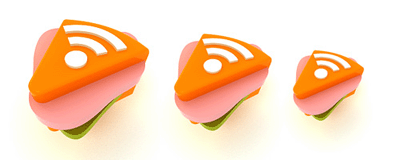 Above is Sandwich RSS icons to feed information hunger with loads of content via RSS feeds. Here are more reloaded and remixed RSS icons for New Techno Age.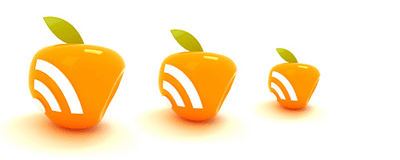 Above is for Apple lovers, RSS icon in traditional colors in the shape of an apple.
Above is RSS speaker icon, say and spread your word with RSS!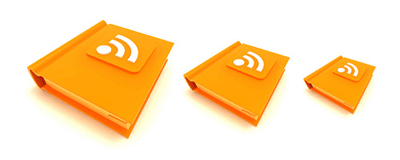 Above is RSS book wealth, considering huge amount of information one can gorge with RSS in no time. Check out more interesting RSS icons remixed and reloaded at Design Freak – English version here.