Google comes very handy in searching content on the internet. An average user does not know (and use) complex and advanced techniques to search for exact and more specific content on Google Search. Such methods include using + or " " quotes for more specific search results. With Verbatim tool feature on Google, you can search for exact keywords you typed without need to use special operators like + and " ".
Activate & use 'Verbatim tool' on Google Search
1. Open google.com website, type any search keyword and press the Enter key. On the search results page, click 'More Search Tools' option at bottom left sidebar.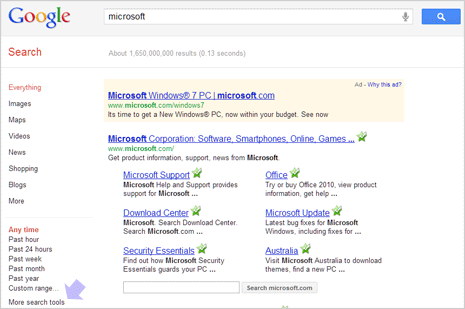 2. Now you should see more options like nearby, custom location, translated foreign pages and so on. Click on Verbatim option at bottom. This will enable and activate Verbatim feature for Google Search.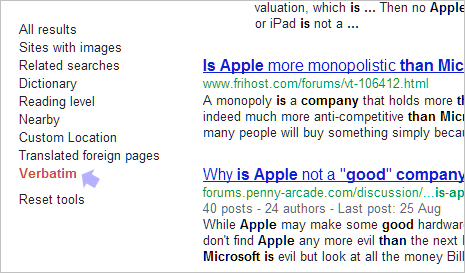 Now you can type specific keywords in Google Search box and get more direct search results for the same.  With Verbatim tool enabled, Google will provide more relevant results for all typed keywords. For sure a useful enhancement for average users without need to use complex Google search operators (and get results that are required).