To search most of us use Google. You can use this great search engine to dig out your favorite Celebritie's MP3 files and even videos. How?
Well, this is really easy. You need to type in the special query in the google search box and you will get loads of links with Mp3 files ready for download. For example to search for music by rouge use this:

-inurl:(htm|html|php) intitle:"index of" +"last modified" +"parent directory" +description +size +(wma|mp3)
"rouge"
  Replace rouge by the name of the band or popstar you want to search music for.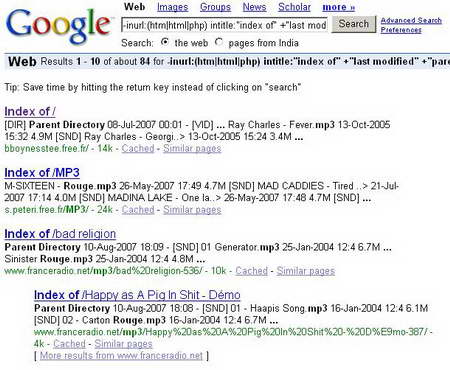 Procedure for searching Videoes is also similar, use the following query for this:-inurl:(htm|html|php) intitle:"index of" +"last modified" +"parent directory" +description +size +(mpg|wmv) "
rouge
"