Are you looking for an unencrypted [free] wireless internet connection for your laptop on the move? Manual refreshing to search for available networks in specific area can be boring and time consuming routine. Outssider WiFi scanner makes this real easy – it automatically scans for unencrypted wifi connections and alerts you with a sound.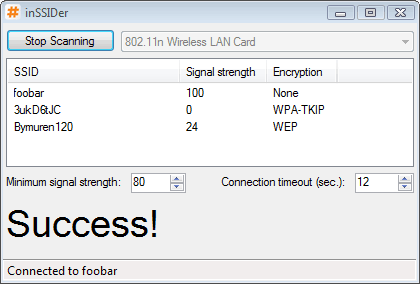 As and when an unencrypted wireless internet connection is detected, this utility tries to download Google Favicon (http://www.google.com/favicon.ico) to check if internet connection is working or not. If download is successful, it gives sound alertfor live internet connection for you to get on with actual web surfing.
You can even close the laptop lid or turn off the screen to save battery life while this utility scans for live connection. Download Outssider utility to automatically scan for unencrypted wifi connection while outside without too much effort and walking around!