Do you want see detailed & graphical stats of your internet browsing usage? About:me is a cool firefox addon, that reveal details user browsing statistics, history and download activity. It shows final statistics in an easy to understand bar graphs and pie charts. You can easily follow and understand your internet browsing stat and emerging trends.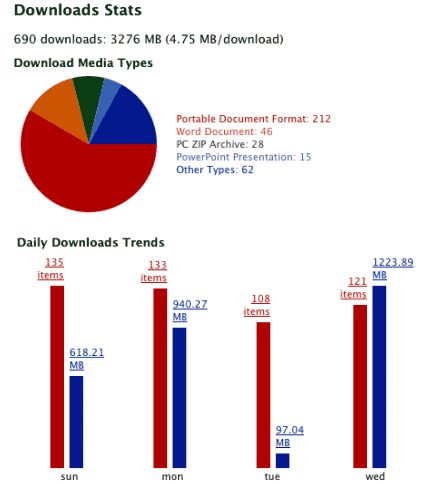 Features of About:me browsing stats addon
1. Download stats show different type of files you download.
2. Activity stats show websites you visit most often.
2. Download activity reveal you downloading trends.
4. Browsing activity show website your visit at different time of the day.
Download About:me Firefox addon to see detailed statistics of your internet browsing, usage and download activity in the form of neat charts and graphs. Find out what you have been bumping into while on internet!