Google Reader has gone little social with host of new feature. One new addition, that is talking point and use of many users is 'Like' feature. If you are reading a post in Google Reader and you liked it, just hit the like button to show your appreciation. Other users reading same post will see how many people liked that post.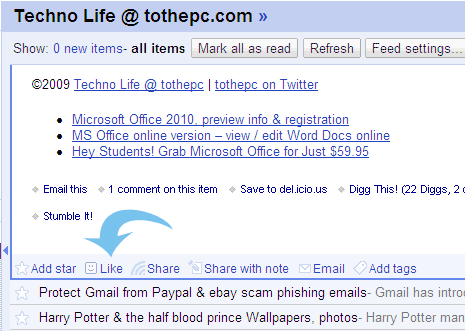 A click on 'X people liked this' link will show username with respective Google profile link for user who clicked like button for that specific post. If you have hit like button on too many posts and want to see whole listing of posts marked as like by you, here is the simple procedure:
1. Login into your Google Reader account.
2. Then open this URL:  http://www.google.com/reader/view/user/-/state/com.google/like
Above URL will load list of posts marked 'like' by you. So keep hiting like button for posts you appreciate and see them all at one page with ease.