Google is updating user interface of its online products with new design and look. We have already seen new black bar on Google and all new look for Gmailusers. Another important change seen with new Google Search design interface is alignment of content on result pages of Google Search. Now all the content is left aligned, which can be big pain in the neck while viewing Google search results left aligned on widescreen monitor. Thankfully, we can center align display of search results on Google Search website for easy browsing on widescreen monitor.
Centered Google Search Results Chrome extension
We can change and switch alignment from left to center when Google Search results are seen in Google Chrome browser using 'Centered Google Results' extension.
1. Open Google Chrome browser on computer and download Centered Google Results for automatic alignment of results pages to center instead of left.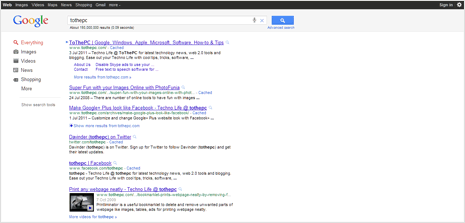 2. Once this extensions is installed, there is nothing to configure or change. Just refresh and open Google Search results page – now you should see results center aligned as against left aligned (previously, when this extension was not installed).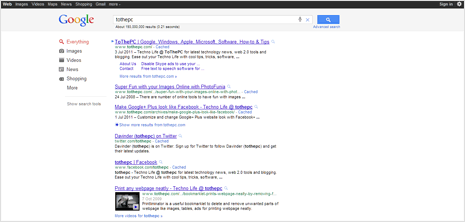 For sure, this makes it all easy using Google Search while browsing on widescreen monitor. It allows user focus in the center as against on left side where search results are displayed by default.