Ideally you will need to toggle, got back and forward to see contents of Google Docs file received as attachment in Gmail. Using new Google Labs feature "Google Docs previews in mail", you can preview and read contents on Google Docs file (including document, spreadsheet, presentation) directly in Gmail.

How to preview Google Docs in Gmail
1. Goto Gmail.com & login into your account.
2. Click Settings link at top right.
3. Then click the Labs tab option.
4. Select enable next to "Google Docs previews in mail".
5. Click Save changes button.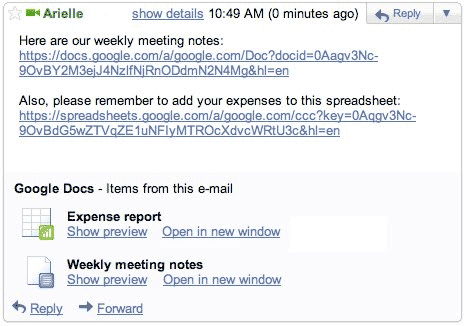 After you enable this Labs feature, you can preview Google Doc files directly in Gmail inbox, just like previously launched feature to preview Youtube videos, Picasa and Flickr Photos. [via GmailBlog]