WinFontsView is a handy utility to see fonts installed in Windows. Besides the list of fonts, you can even preview each installed font in atleast 5 different font sizes (from small to big). You can customize the font preview using buttons at top menu for viewing: italics, bold, underline font preview.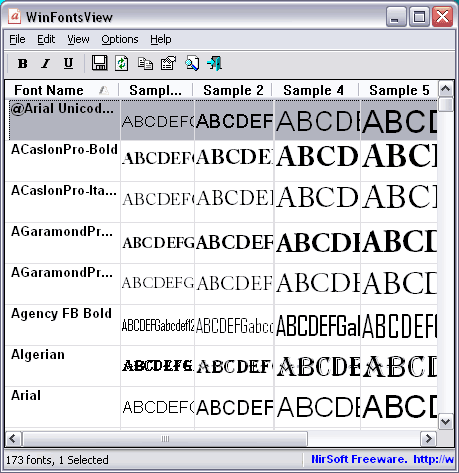 By default, it shows alphabets in font preview window. You can switch to all number preview by going to Options > Advances Options (or press F8) and chose the relevant sample text from drop down box. You can also save font preview as HTML file by going to File > Save Selected Items
Download WinFontsView [weblink] to preview fonts installed on Windows in different sizes. Just download, unzip and start using this utility (no install is required). One very quick and useful utility for previewing fonts!
Also See: Online fonts preview at Flipping Typical – Cfont Pro application