Twitter is very simple and quick way to stay connected with your online friends, favorite blogs and even celebrities. There are number of directory websites to find new Twitter friends. You can use "Invite by Email" feature to invite your close friends to join you on Twitter.
Invite friends to join Twitter via Email
1. Open Invite by Email webpage.
2. Login into your Twitter account.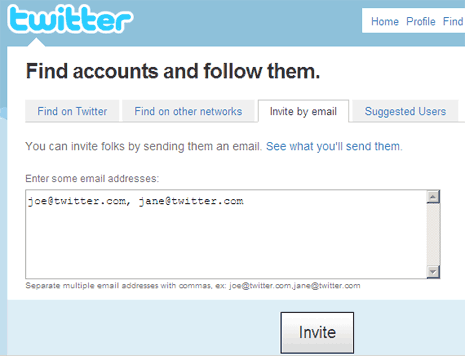 3. Enter email IDs (separated by commas) of friends to send invitation.
4. Click Invite button for automatic invite email to friends.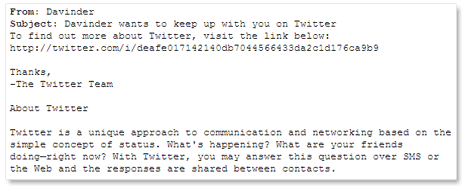 You can preview the invite email by clicking "See what you'll send them". Above screenshot show sample invite email sent using this feature. One quick way to get more friends on Twitter, what say?