Its been 24 hours trying out new Orkut design. Besides being refreshing, now Orkut pages loads much quicker than before. While new design is all cool, some users may still want to stick to old Orkut design. Checkout following quick ways to toggle between old and new Orkut design.
Switch to New Orkut design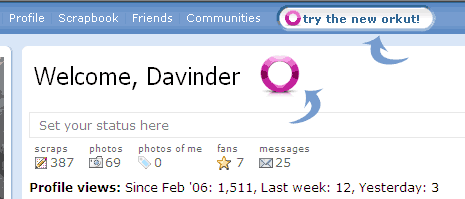 Just login into Orkut account and click "Try the New Orkut" button or click on round icon next to your name.
Switch back to old Orkut design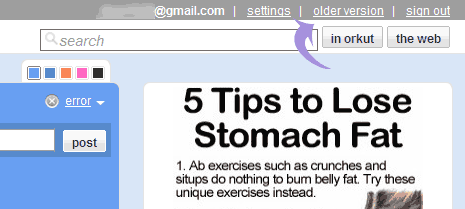 Click on "Older version" button at the rop right part. You may not want to switch back to old design because new design is cool, quick and fresh – your thoughts?