Change is part of life – Techno Life went for little makeover today. New Look 'Techno Life V2' is LIVE with lots more blue and white color.

Recently, so many blogs went for makeover and this was enough inspiration to do some designing. It took few weeks understanding and finalizing various design elements for this new look. Here is the full view: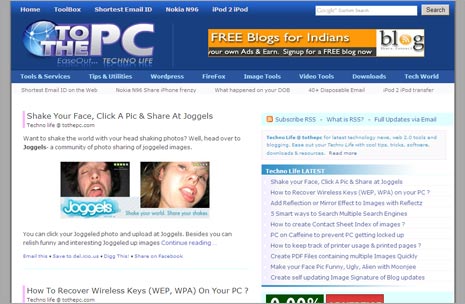 Feed Readers CLICK HERE and preview the new look in your web browser. Please do share with us – is the new look: bad, good, better, best and so on. Add a quick comment!