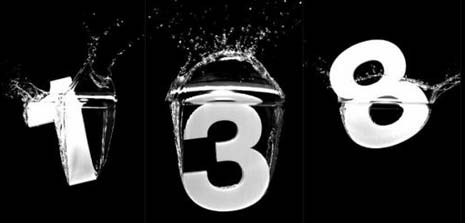 Above picture is a small preview of this awesome 'DropClock' screensaver. Visualize time dropping in water on your computer. Heavy 'Helvetica' characters drop in water depicting the time.
In super slow motion you can visualize every small detail as heavy characters fall in water. Download DropClock Screen-saver to try for free. Yeah, this will cost you some bucks for the lifetime version.
It is available for both Windows and MAC OSX. The trial run was awesome with every attention given to detailed water view and character fall. Worth a try – Checkout Youtube Video preview.