Are you annoyed by Windows Explorer click sounds? You can easily turn off and mute such sounds on your Windows 7 computer. After making following settings change, your window 7 PC will be more quiet allowing soundless PC usage (and of course, some piece of mind).
Turn off explorer sounds
1. Goto Start > type in mmsys.cpl and hit enter to open sounds configuration panel.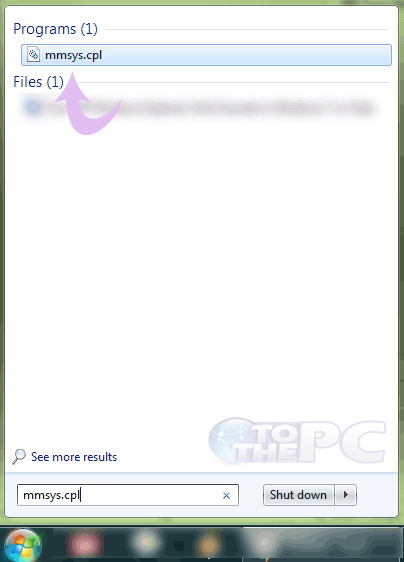 2. Now click the Sounds tab and then browse down in the list and select Start Navigation.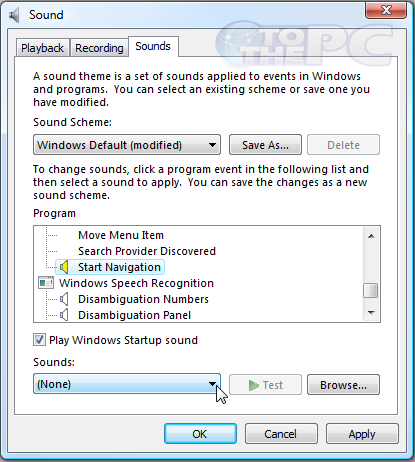 3. Click on the dropdown box and change it to None. Press OK.
This put an end to all the annoying Windows Explorer sounds and you can now turn your PC to a silent mode.