Internet Explorer 9 bring lot of new features and enhancements. You can easily download and install Internet Explorer 9 browser software on your Windows computer. Like with all new software updates, you may encounter errors or feel unconformable with new interface of Internet Explorer 9. If so, you can easily remove Internet Explorer version 9 update and revert back to older Internet Explorer (8 or 7).
Remove Internet Explorer 9 to revert back to old IE
1. Click on Start (Orb) button. Type View installed updates and press the Enter key. A window will open showing currently installed updates on your Windows PC.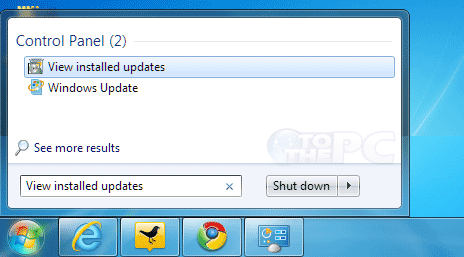 2. Check for 'Windows Internet Explorer 9' listing. Right click on it and then click uninstall option.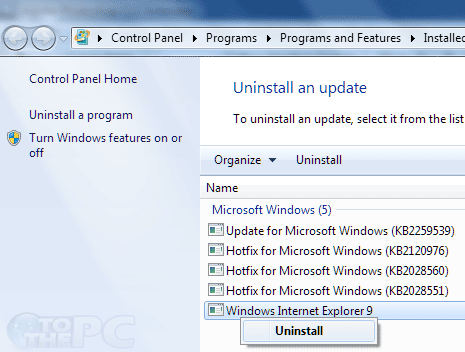 3. Click on Yes to confirm removal of Internet Explorer 9 software update. Reboot or restart your Windows PC to complete the removal process.
After you restart the computer, you can use your old Internet Explorer browser version to surf the internet content.