If you have moved on to Google+ from Facebook and loving the experience – how about keeping both Google+ and Facebook friends updated with your latest status updates. Ideally, you would login into Google+ and Facebook separately and post same update manually on each social networking website. How about updating status update on Facebook and Google+ automatically from Google+ itself?
Automatic post updates on Facebook from Google+
You can easily post updates to Facebook automatically from within Google+ interface without even loging into Facebook account. Just grab your unique email address for posting updates to your Facebook account and you are all set.
1. After Facebook login, open Facebook Mobile webpage and check for "Upload via email" option at bottom left.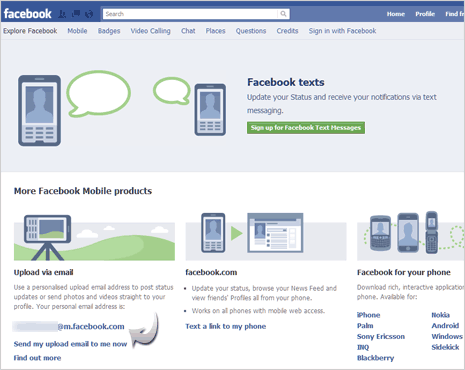 2. You should see personalized email address for your Facebook account which can be used to post updates and send photos from anywhere. Copy that email address from the Facebook Mobile page (do not share that email address with anyone).
3. Now goto plus.google.com and login into your Google+ account. Click Circles button at the top (or goto plus.google.com/circles). Then click Create Circle button.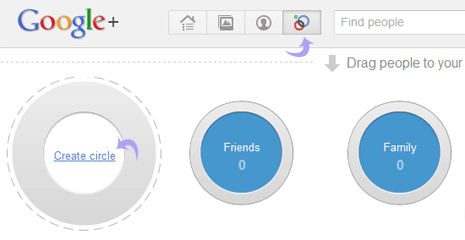 4. In the circle pop-up box, enter name for the circle (for example: Updates). Then click 'Add new person' and paste / enter email address copied from your Facebook profile. Now you have created circle with your Facebook email ID as friend.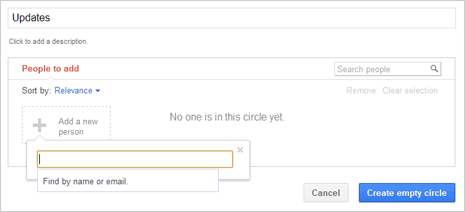 5. Now goto default start page of Google+ profile. Type any status update that you want to post on Facebook and Google+ simultaneously.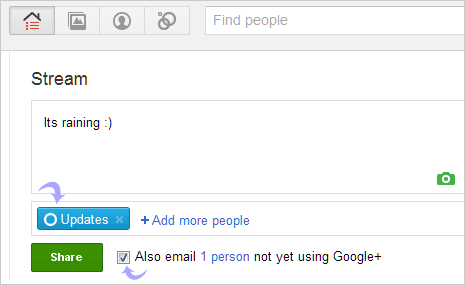 6. Then click "Add circles or people to share with…" button and select 'updates' circle from the list (it has your unique Facebook email ID as friend).
7. Click to check (with tick) "Also email 1 person not yet using Google+" option and then click Share button. Your update will appear on Google+ immediately. Also, in few seconds or minutes – same update should appear on your Facebook profile.
So, using above method you can post updates on Google+ and Facebook simultaneously from within Google+ account. This method has limitation of posting text updates upto 50 characters on Facebook because Facebook use email subject title text for update. [via Nirmal TV]