Do you want to listen to podcasts or web content in audio form on your Android powered phone or device? Checkout all new Android app, Google Listen for quick playback and hearing of podcasts and web audio content. You can create customized playlist and get fresh audio content accordingly.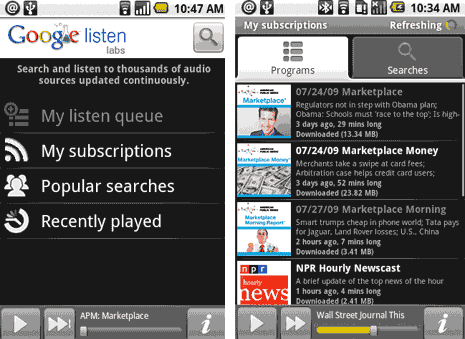 Google Listen Android app features
1. Listen to podcasts & web audio content.
2. Allows search, subscribe, download and stream.
3. Custom audio content as per your favorite keywords.
4. Get latest audio updates for content you like.
Currently, it supports English only audio sources from about 3,000 RSS feeds. Future release has plan to index all web audio, talking head videos and short personalized text-to-speech segments. Checkout Google Listen