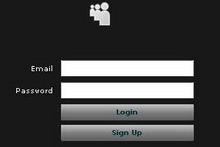 "… IM your MySpace friends any time, One-click login, instant alerts for all requests, messages and much more".
These are few features of downloadable MySpace IM to stay connect with MySpace friends.
But this version is only available for Windows users (win 2000/XP/Vista). What about MAC users? Well, Unofficial MyspaceIM is a cool alternative for MySpace MAC users.
No download or installation is required. It is a web based MySpace IM without any bells and whistles. Login using MySpace ID and you are all set to chat with your MySpace friends.
Unofficial MySpaceIM is a much needed alternative for MAC users. Even Window users can use this, if they hate download and installing Official MySpace IM software on their computer!