WordPress blogs and iphone just got closer and more integrated with new WordPress App for iphone.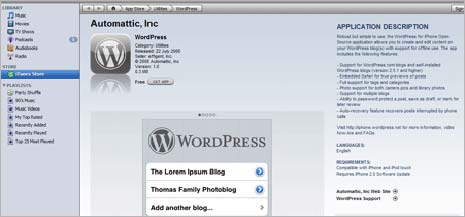 It is now live and available at iphone App Store. Best part, it supports both Wordpres.scom hosted blogs and self hosted WordPress blogs version 2.5 & above.
You can download it for free from iphone app store (itunes is required to access WordPress iphone app).