Following Bing footsteps, Google added backgroud image feature to google website homepage. This features allow users to upload and display any custom image as background on Google website. Unfortunately, Google has retired this feature and now users cannot add background image to Google Search website. Previously uploaded background images have been moved to Picasa Web Albums from where users can download them on computer. For few users, that vibrant and colorful background image is now again boring white background on Google website.
Get back 'background image' feature on Google search
While officially "background image" feature on Google website is gone, you can get it back using easy work-arounds and alternatives in Google Chrome and Firefox browser.
1. Google Chrome users can install Background Image for Google Homepage. This simple Google Chrome extension adds functionality to display background image on Google website.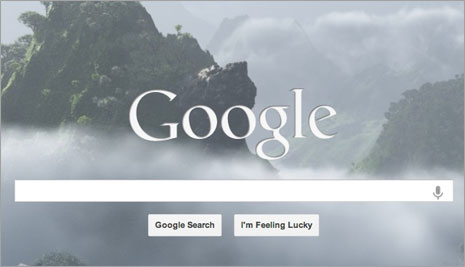 After you install this Chrome extension, enter URL of the image that you want to display as background. Once all setup, open google.com for Google Search goodness with colorful background image (that you have selected). For sure one quick and easy way to restore 'background image' feature on Google website in Google Chrome browser.
2. For Firefox users 'Google background changer' was a popular plugin (addons.mozilla.org/en-US/firefox/addon/10443), unfortunately it is not available now. They still have alternative in the form of "stylish" extension to get back background image feature on Google homepage.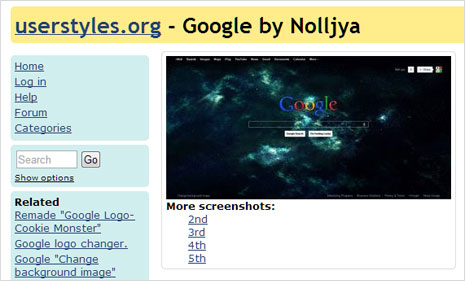 Install Stylish extension and then install Google by Nolljya user-script in Firefox browser. This will allow you to pick and select any background image that should be displayed as background wallpaper on Google.com website.
Above options can easily make Google.com homepage more colorful and easy on eyes. No boring white background while you search useful stuff on Google Search. [Updated Article – originally published on Oct 1, 2009]