For starters, Picasa Web is free photo storage provided by Google. You can upload and share lot of photos on Picasa Web. These can be easily managed on computer using free Picasa software. Now you can also edit Picasa photos online using integrated Picnik photo editing feature. You can resize, refine contrast colors and also add crazy effects to your Picasa photos online in few simple clicks.
Edit Picasa photos in online Picnik editor
1. Open PicasaWeb.google.com and login into your Google account.
2. Open any photo album and navigate to specific image. If you are using it for the first time, you can upload new photo from desktop and perform editing.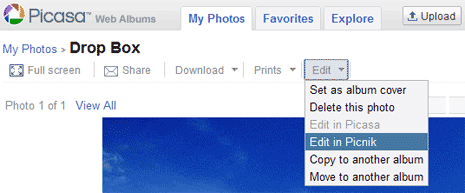 3. Then goto Edit > Edit In Picnik button on the menu bar.
4. A new window will load with Picnik photo editor. Under Edit tab you can resize, crop, modify color, saturation of the image.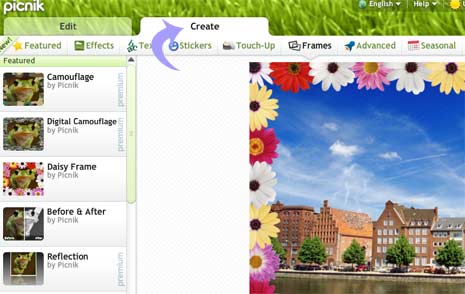 5. To add effects to image, click on Create tab on the Picnik photo editor window.
Few effects are only available to premium Picnik users. Similarly, you can also edit Facebook photos with Picnik using respective Facebook app for Picnik. [via Google photos]